1080P HD N64 To HDMI Converter HD Link Cable For N64/GameCube/SNES Plug & Play (Nintendo 64)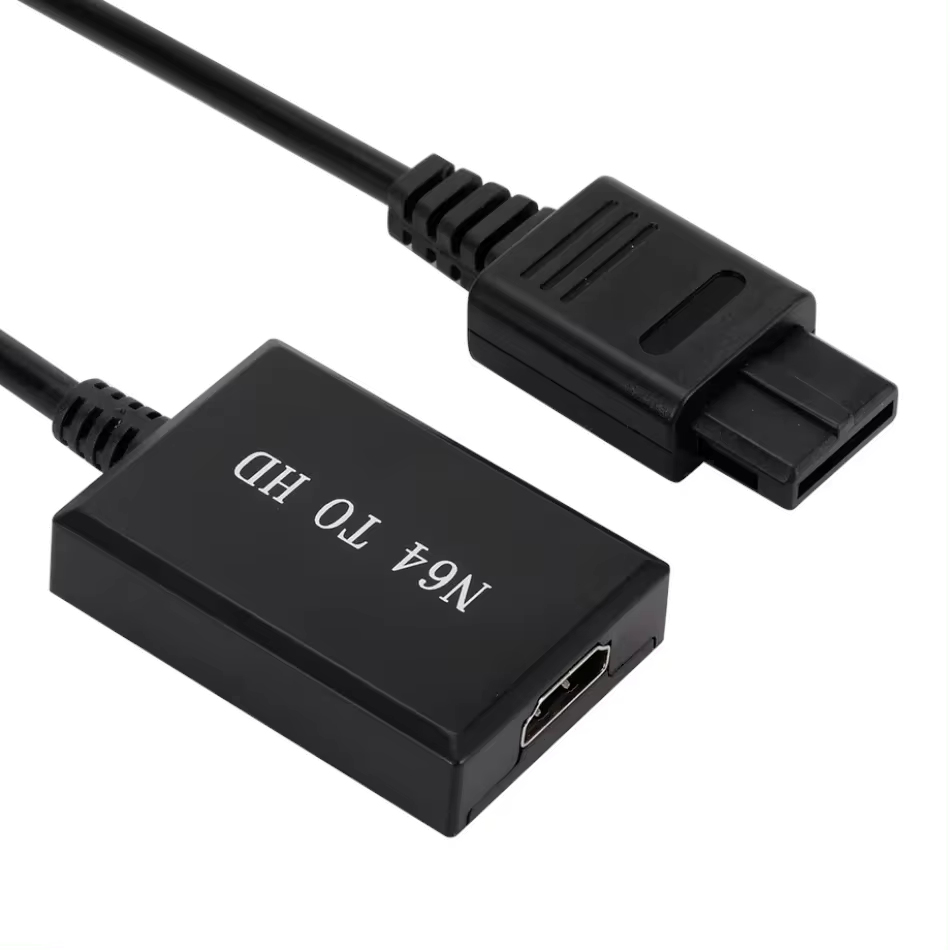 Category:
Games and Consoles
Free UK Delivery
£ 13.99
Despatched Within:
1 Working Day
Estimated Delivery Time:
1 - 3 Working Days.
30 Day Returns
Secure Payments
Product Description.
High Quality Product Size: 60mm x 38mm x 16mm Line Length 20cm, HDMI Wire Length: 150cm Weight: 125 grams Suitable for: nintendo64 / nes / ngc Type:For HDMI Adapter/Converter Features: 1. convert the nintendo64 / nes / ngc signal to the hdmi signal. 2. video and audio in full digital hdmi format (720p), without loss of transmission! 3. bring your old n64 / snes / ngc back to life on a newer tv and relive those games. 4. compatible with all n64 / snes / ngc display modes (pal / ntsc) 5. Easy to hang, plug and play! 6.Supported Video Input Mode: All dispaly modes inc.240P/262p/480i/576i/480p/576p 7.Supported HDMI Output Mode: The HDMI adapter works by converting the original signals from a SNES/SFC/N64/GC and outputs them at 720p. Note: Nintendo 64 to hdmi converter only converts,does not improve the quality of the game picture. Video signal transfer only, can't improve the video quality. Only converts Nintendo 64 /SNES/GC to HDMI, HDMI to AV is not supported. The initial screen is 16:9, which can be adjusted to 4:3 according to your needs (note that it depends on whether your TV can be adjusted). NOT Support 4K and 3D. Package Contents: 1 x Nintendo 64 to HDMI Converter 1 x User Manual 1 x USB Cable
Similar Products.