2400mAh Rechargeable Battery Twin Pack For Xbox One Old Controller (Xbox One)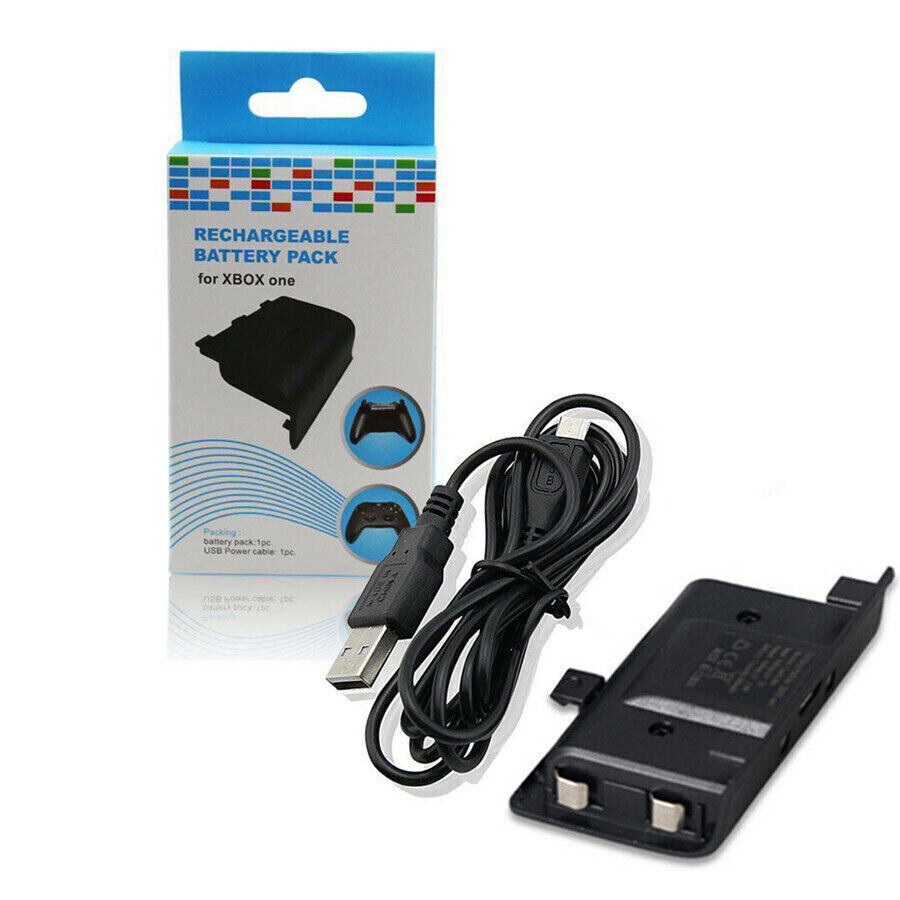 Category:
Games and Consoles
Product Description.
Keep your Xbox One controllers fully powered with our made to measure rechargeable battery packs. Simply remove the original battery cover and insert our battery pack for instant play and charge capabilities. Each battery pack offers 1200mAh capacity meaning up to 4-6 hours of game play from one full charge. Each twin pack comes complete with a 2 meter dual charging cable allowing you to charge 2 battery packs from one USB lead. Is Your Controller Compatible? Please check your controller prior to ordering to confirm compatibility. This item is compatible with all older style Official Xbox Controllers launched prior to the Xbox Series X and Series S consoles in 2020. Older style controllers do NOT feature a central share button and have a non-rounded d-pad. These were controllers originally supplied with and for the Xbox One. Should you have a "new" style controller then you will need to purchase our latest model of this item. These battery packs are NOT compatible with new Xbox Series X and S controllers.
Similar Products.