4L Air Fryer Cooker Oven Kitchen Healthy Oil Free Frying Chips Low Fat Cooking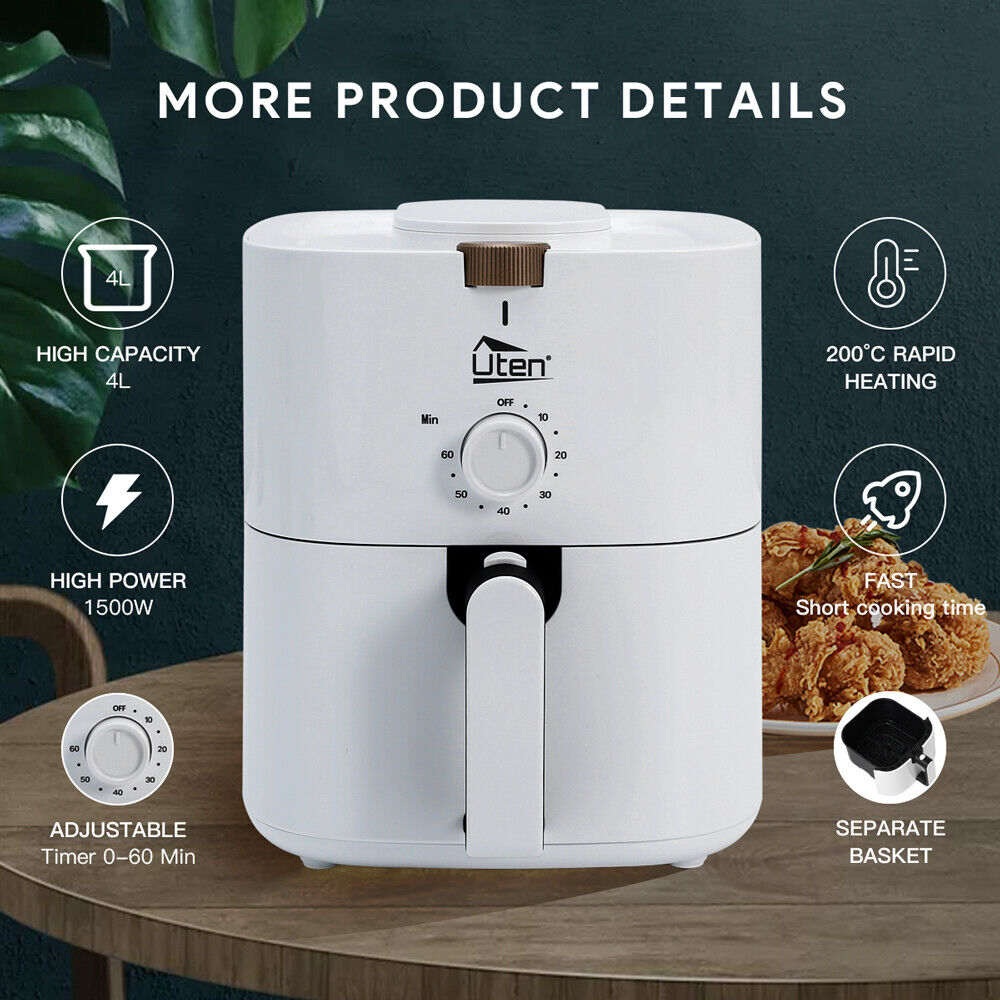 Category:
Home and Garden
Free UK Delivery
£ 84.99
Despatched Within:
1 Working Day
Estimated Delivery Time:
1 - 3 Working Days.
30 Day Returns
Secure Payments
Product Description.
🍗Large Capacity Air fryer Uten Fryers has 4L Fryer Basket. which allows your family to cook and easily prepare up to more than 5 healthy and delicious foods. 🍟100% Healthy and Less fat 80% This air fryer allows you to fry, bake, grill, and roast with little to no oil. It will provide you 80% less fat food but same delicious as traditional fried food. Make crispy fried chicken steak, French, fries, pizza and much more in this air fryer. Enjoy your favorite food without the extra calories. 🍕Simple and Clear Operation Hassle-free button operation, two buttons can make the dishes you want. Seniors even kids (over 10 years old) can smoothly operate the Uten air fryer. Make a better life. 🍞Muti-Functions Air fryer Auto-switch off timer (0-60 mins) and adjustable temperature setting (80°C-200°C) can help you to cook your food without oil in variety way, Fry, grill, bake and roast, steam, and food dehydrate all in one. Additional instructions recipes can help you make wonderful foods easier. 🍖Healthy Stainless Steel Material Air fryer is specially formulated and designed with a food grade 304, no chemical coating, PFOA-free & BPA Free, We are proud to be one of the few brands that serve high quality, food-safe air fryers. Voltage: 120V, 220-240V Frequency: 50/60Hz Power: 1500W Frying basket capacity: 4.0L Cooking temperature (the knob can adjust the temperature) 80-200℃ Cooking time: 0-60 minutes Cable length: 3.3ft.(1.0m)
Similar Products.