Annabelle 1000 Piece Jigsaw Puzzle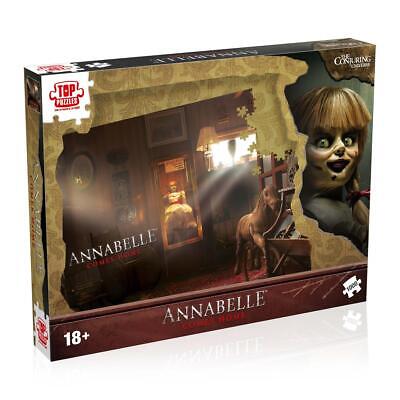 Free UK Delivery
£ 17.99
Despatched Within:
1 Working Day
Estimated Delivery Time:
1 - 3 Working Days.
30 Day Returns
Secure Payments
Product Description.
Annabelle's trapped in her display case in the Warrens' artefact room… but for how long Gather your bravest friends and family to help piece together this unsettling scene This 1000-piece puzzle will keep you entertained for hours as you piece together cursed antiques A creepy, high-quality product that's perfect as a gift for any occasion
Similar Products.