Digital Air Fryer 12L Oven Low Fat Healthy Cooker Oil Free Fry Rotisserie Chip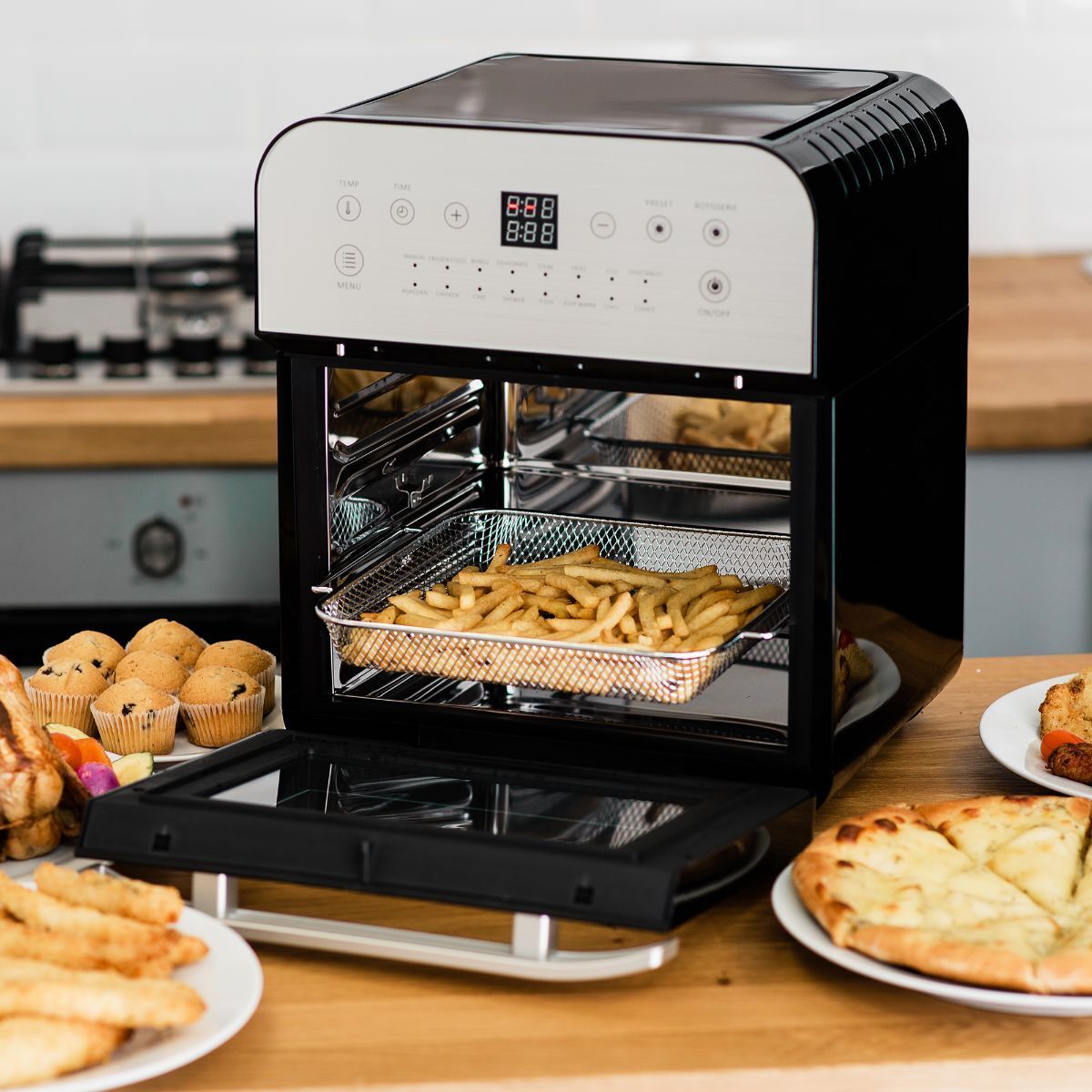 Category:
Home and Garden
Free UK Delivery
£ 179.99
Despatched Within:
1 Working Day
Estimated Delivery Time:
1 - 3 Working Days.
30 Day Returns
Secure Payments
Product Description.
The LIVIVO air fryer oven is a counter-top kitchen appliance that cooks a huge range of foods by circulating hot air around the food using convection. A discreet mechanical fan helps move the hot air around the food at high speed, producing the crispy outer layer loved by all. Traditional ovens usually have some regions which are hotter than others, producing an uneven bake or roast. The LIVIVO air fryer works by coating the desired food in a very thin layer of oil while circulating air heated at temperatures from 80°C - 240°C By doing this, the appliance is able to roast foods like chicken, fish, steak, cheeseburgers, french fries or vegetable chips and pastries using 80% less oil than a traditional deep fat fryer. Achieve restaurant-quality dishes like tempura, spring rolls and shredded Chinese beef and chicken at home, and without the risk of having an open pan of boiling fat. With digital temperature and timer functions, the easy controls enable fine adjustments that allow more precise cooking. The LIVIVO Air Fryer Oven range features a chunky non-stick and extra-wide basket tray that can be removed, filled with food and put back inside. We've also included a rotisserie-style basket for larger items like turkey, chicken side of beef or other large joints to be ro This sits atop a drip-tray, there to catch any mess or spills. All the trays and parts are easy to remove for cleaning and are dishwasher safe.
Similar Products.