Dihl 2L Air Fryer Black Gold Rapid Healthy Cooker Oven Low Fat Free Food Frying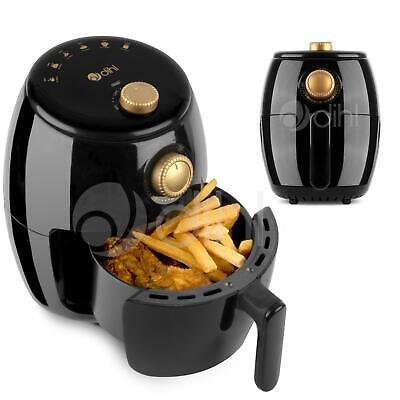 Category:
Home and Garden
Free UK Delivery
£ 64.99
Despatched Within:
1 Working Day
Estimated Delivery Time:
1 - 3 Working Days.
30 Day Returns
Secure Payments
Product Description.
Features Cutting edge hot air frying technology that allows cook without the need for adding any oil. Crunchy and perfectly cooked treats with drastically reduced fat. Variable temperature control between 80C and 200C. Dial time control with an auto stop function. 2 litre capacity and fully dishwasher safe parts. Up to 30 minute timer.
Similar Products.