Monopoly Beatles Edition Board Game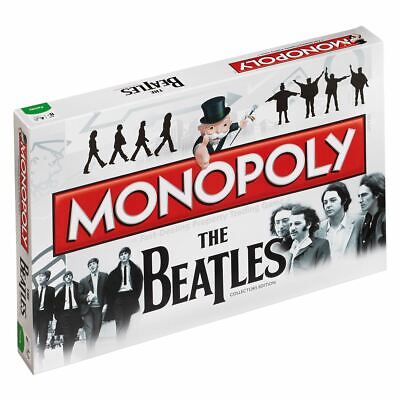 Free UK Delivery
£ 39.99
Despatched Within:
1 Working Day
Estimated Delivery Time:
1 - 3 Working Days.
30 Day Returns
Secure Payments
Product Description.
The world's most popular board game teams up with the world's most legendary rock and roll band in this special edition of The Beatles MONOPOLY. Follow in the footsteps of John, Paul, George and Ringo as you tour the board that has been customised with the most popular Beatles' songs, albums and smash-hit movies. From Love Me Do to Let It Be, hopefully you won't need Help! as you Come Together to play another exciting edition of MONOPOLY. All aspects of the game have been customised, including bespoke tokens, custom gameboard, cards and more! Key Features: The world's best family board game brings you another exciting edition of MONOPOLY – The Beatles edition. Choose your favourite token from Strawberry Fields Forever, Here Comes The Sun, Maxwell's Silver Hammer, Octopus's Garden, Rocky Raccoon or I Am The Walrus! Visit your favourite songs and albums from the beloved band, but watch out for the Taxman, jail and bankruptcy. Advance to All You Need is Love or Yellow Submarine - will you owe rent or reap the rewards? Invest in houses and hotels and trade your way to success. The Fast-Dealing Property Trading Game is fun for the whole family
Similar Products.