SF2000 Portable Handheld Game Console 3 Inch IPS Retro Game Consoles Built-in 6000 Games Retro (Electronics)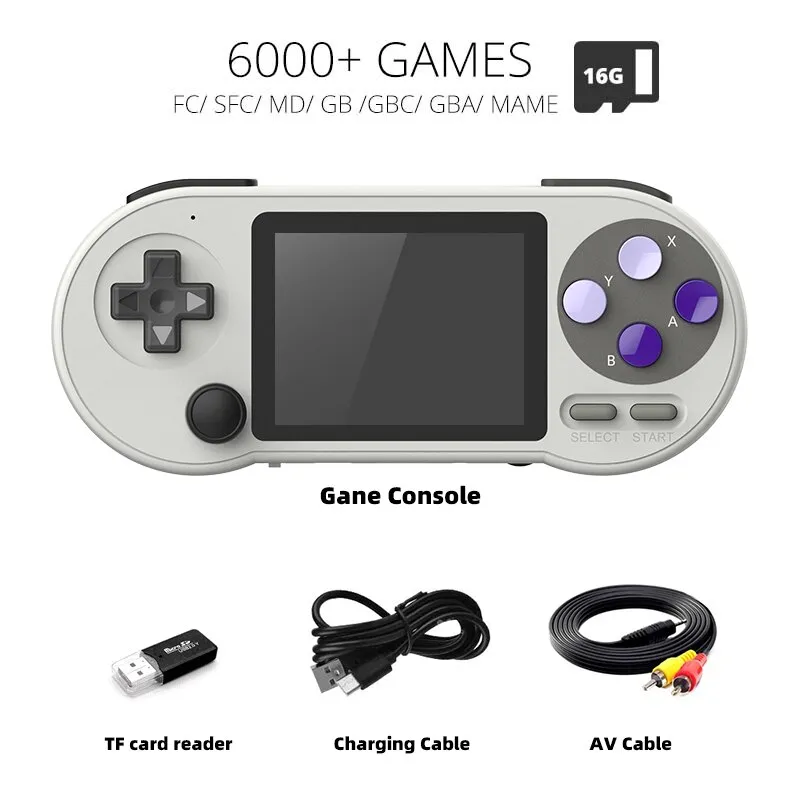 Free UK Delivery
£ 21.99
Despatched Within:
1 Working Day
Estimated Delivery Time:
3 - 5 Working Days.
30 Day Returns
Secure Payments
Product Description.
3 Inch IPS Screen This handheld game console has more than 6000 selected classic games, IPS high-definition smooth screen with high-precision joystick, support for downloading and collecting games, support for 7 kinds of emulators, covering a wide range of games 1. High viewing angle, IPS hard screen panel viewing angle can reach 178 degrees. From the front or side view of the picture is the same effect. 2. Fast response time, long time to enjoy high-speed motion picture, IPS hard screen can ensure clear, smooth and realistic effect, the stimulation of the eyes significantly reduced, the game and film high frame rate video to avoid dragging to a minimum. 3. Accurate color reproduction, IPS hard screen excellent color inversion and brightness conversion and other performance, you can see more details and beautiful scenes in the game. This S7 handheld gaming console has separate classic joysticks on the left and right side. The joystick is made of unique high quality material that can casually control the rhythm with 0 dead zones. It allows you to immerse yourself in the classic and exciting world of gaming and enjoy a great experience.
Similar Products.