Sur La Table - 7.6L Dual Basket Air Fryer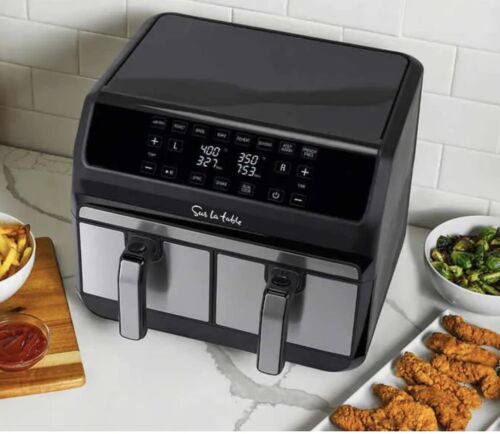 Category:
Home and Garden
Free UK Delivery
£ 249.99
Despatched Within:
1 Working Day
Estimated Delivery Time:
1 - 3 Working Days.
30 Day Returns
Secure Payments
Product Description.
7 Functions: Air Fry, Roast, Broil, Bake, Reheat, Keep Warm, Dehydrate Multi Cook - 2 independently controlled cooking baskets Dual Cook – repeat your favourite recipe in both baskets without having to recreate the time and temp Smart Sync Finish allows for two different meals will finish at the same time Large digital touch screen with LED display Shake time reminder Handle with safety lock system Cooking temperature range 70 ~ 204C
Similar Products.