Wireless Controller 2.4G + Dongle - WHITE/BLACK/GREEN Trim (Xbox One)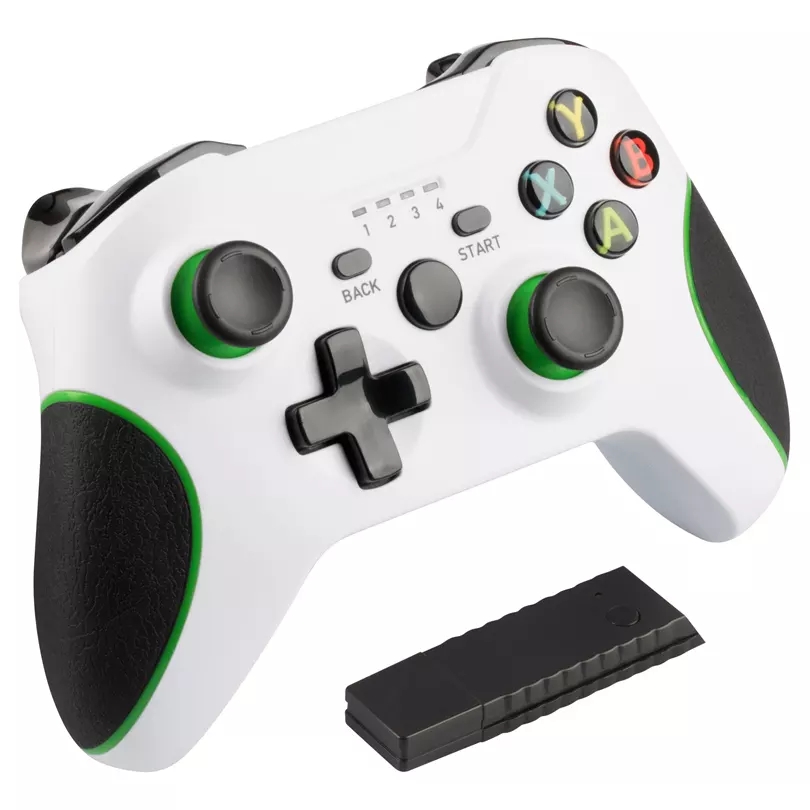 Category:
Games and Consoles
Free UK Delivery
£ 27.99
Order by:
9am Thu 1st June
For Delivery By:
Fri 2nd June
30 Day Returns
Secure Payments
Product Description.
Xbox One Wireless Controller. Works on All Xbox One Consoles , Original and Slim. Also works on PC / Win 7 / Win 10 Includes Controller, Charging Cable and Dongle. The cable is used to charge the controller only. Simply plug the dongle into console, then press center button on controller to link. No Headphone Port. No Retail Packaging
Similar Products.