Wireless Pro Controller for Nintendo Switch Gamepad Joystick, Turbo & Vibration (Nintendo Switch)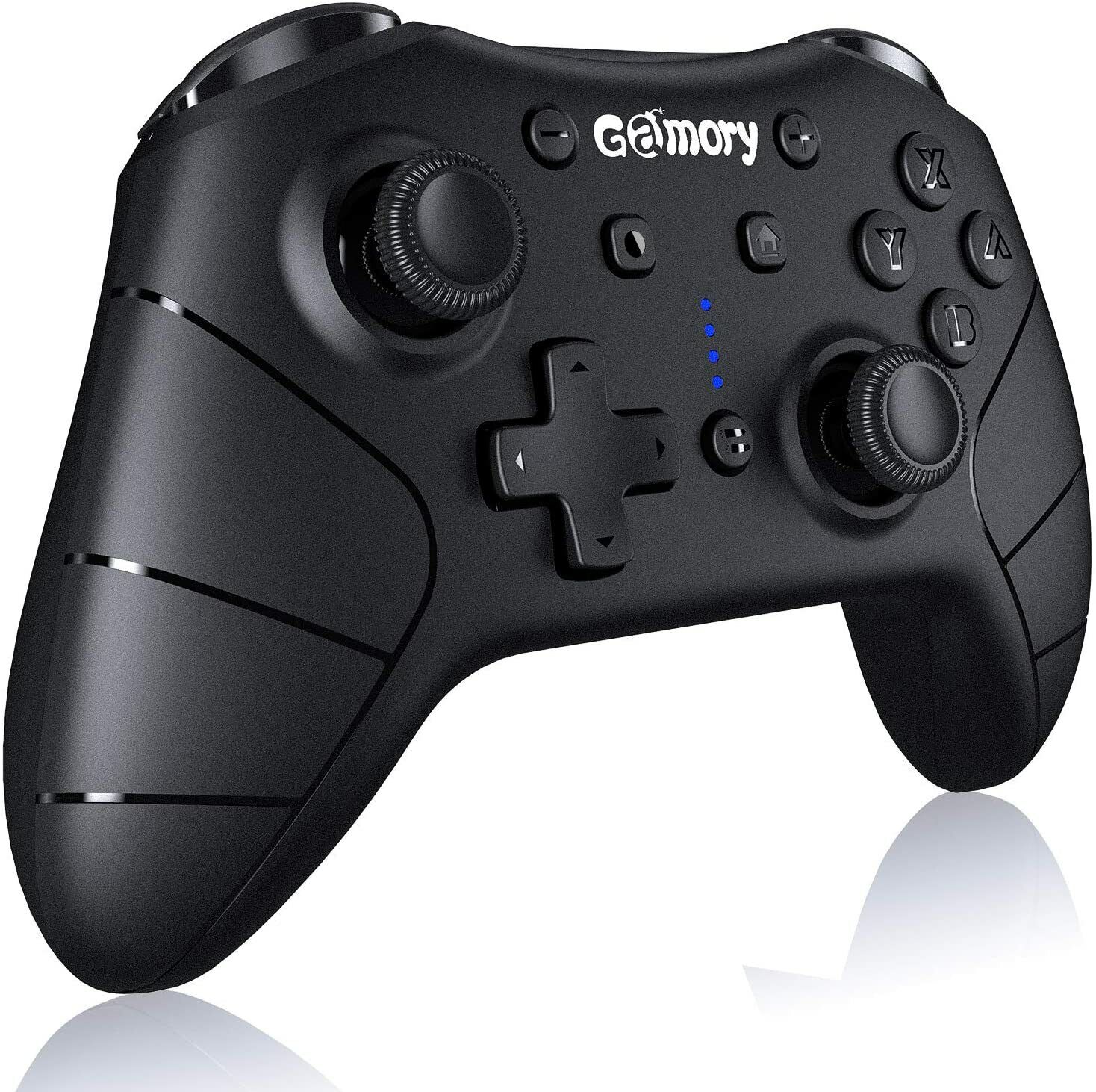 Category:
Games and Consoles
Free UK Delivery
£ 18.99
Despatched Within:
1 Working Day
Estimated Delivery Time:
1-3 Working Days.
30 Day Returns
Secure Payments
Product Description.
Step 1: turn on the console, put it into the console base. Step 2: Connect the switch base and the controller with a type-C cable. Step 3: After the controller indicator light is on, press the A key to confirm the connection is successful. unplug the cable, the controller can automatically connect to the console. Step 4: the console turn on the next time, the controller can be automatically connected by pressing the HOME button Long playing time: Built-in 400 mAh lithium battery, can be approx. 5-8 hours after full charging can be used continuously. The charging time is approx. 2-3 hours USB charging cable is included. Ergonomic design: the controller for Switch Pro is ergonomic and ideal for use. The handles allow for an easy and very comfortable grip. The handlebar is non-slip so it won't slip even if your hand sweats during intense play. Wireless Bluetooth connections: By using the wireless chip technology and stable Bluetooth connection with the console, the high-speed signal transmission is stable without delay and can be connected wirelessly up to 10 meters. Let us enjoy the game in a comfortable environment! Note: Please reset the controller by pairing and charging twice with a paper clip before pairing and charging Motion control and integrated dual motor: The 6-axis gyro support provides a precise Nintendo motion sensor that is perfectly compatible with Nintendo games such as The Legend of Zelda, Splatoon 2, Mario Kart 8 Deluxe, Smash Bros, Super Mario Odyssey, Xenoblade and Nintendo games. Built-in dual motor vibration with rump mounts for a great gaming experience! - Package Includes : X1 NSW Controller X1 Charging Cable X1 Manual
Similar Products.