Wooden Cribbage Crib Pegs & Score Board & Deck of Playing Cards Game Set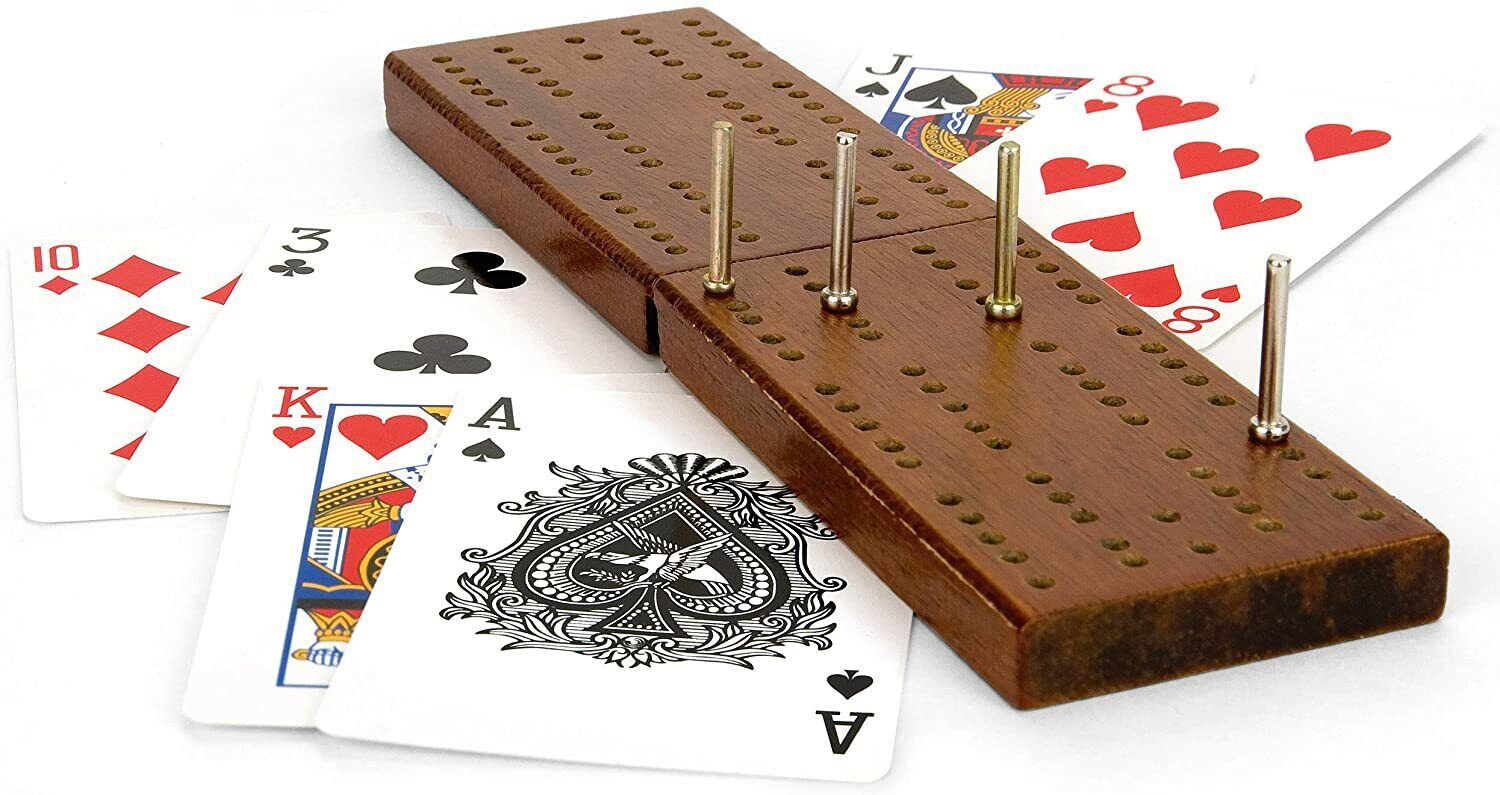 Free UK Delivery
£ 11.99
Despatched Within:
1 Working Day
Estimated Delivery Time:
1 - 3 Working Days.
30 Day Returns
Secure Payments
Product Description.
Classic tabletop game: a traditional wooden, coloured cribbage board with coloured pegs and playing cards Portable fun: ideal for folding and storing away; play the fun game to pass long journeys or rainy days Complete set: with folding wood score board, metal pegs and full pack of cards, for 2-4 players Fun for all ages: can be played with family or in pairs aged 8+ Board game size: 9.8 x 6.2 x 4.39 cm
Similar Products.