3 Metre Micro USB Charging Charger Cable Lead for PlayStation 4 PS4 Controller (Playstation 4 / PS4)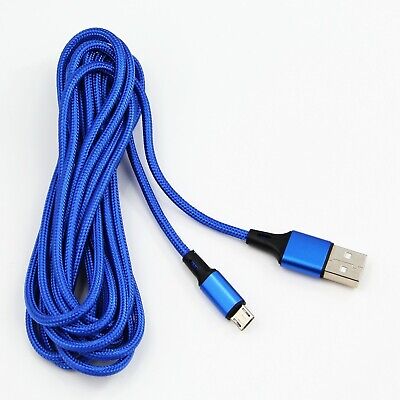 Category:
Games and Consoles
Format:
Playstation 4 / PS4
Free UK Delivery
£ 6.99
Despatched Within:
1 Working Day
Estimated Delivery Time:
1 - 3 Working Days.
30 Day Returns
Secure Payments
Product Description.
Micro Cable for PS4 Console. Will also work with other products that use Micro cable such as Xbox One and some phones etc. Sold loose with no packaging.
Similar Products.