For Nintendo Switch Joy-Con Controller Left & Right Wireless Pair Gamepad - RED BLUE (Nintendo Switch)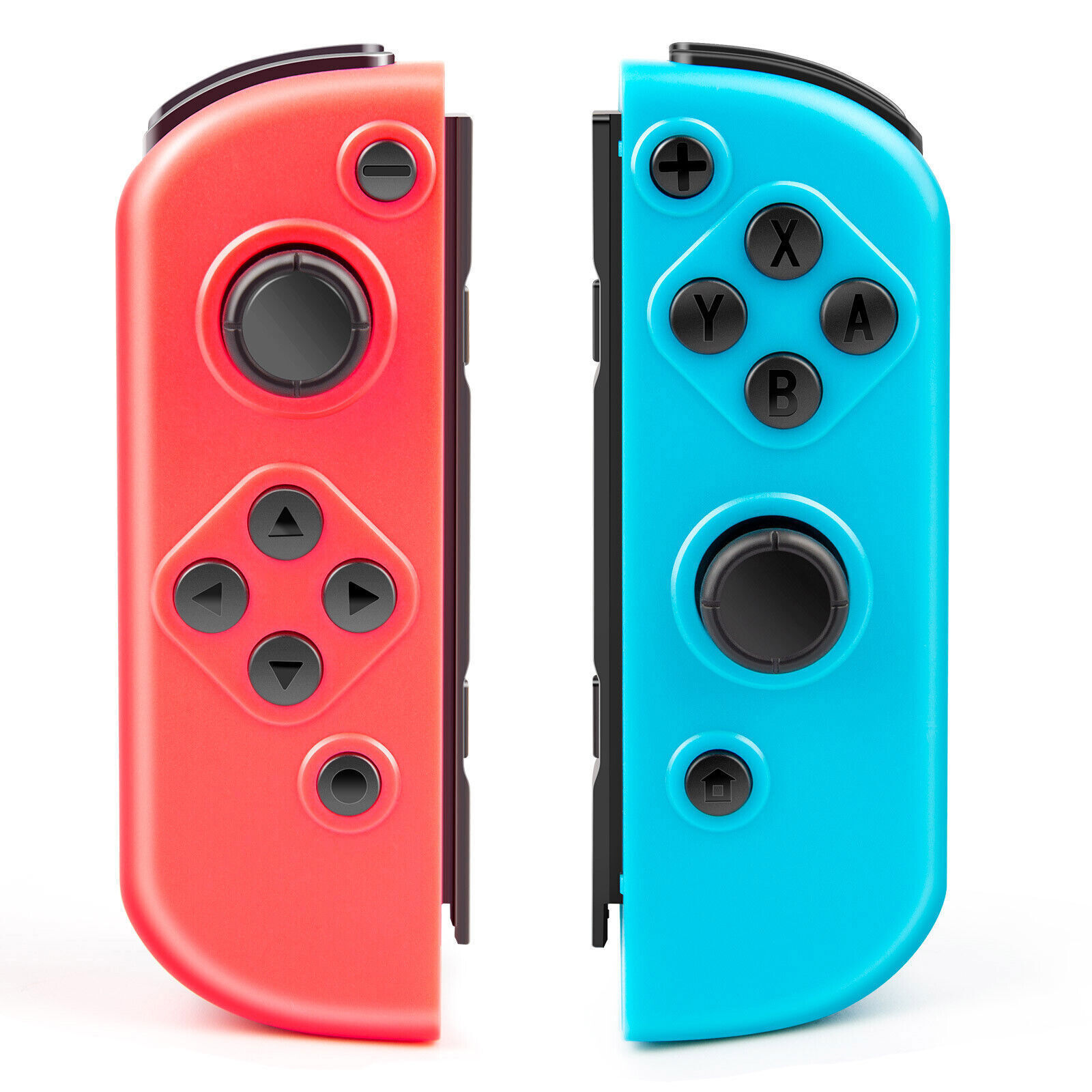 Category:
Games and Consoles
Free UK Delivery
£ 32.99
Despatched Within:
1 Working Day
Estimated Delivery Time:
1 - 3 Working Days.
30 Day Returns
Secure Payments
More Colours Also Available.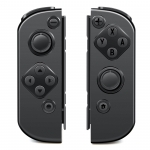 In Stock
£ 32.99
Black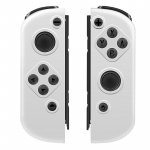 In Stock
£ 32.99
White
Product Description.
【Upgraded Joy Cons for Switch Nintendo】 The upgraded wireless left and right Joycons controller can replace the Nintendo switch controller, and fully compatible with Nintendo Switch/Lite/OLED console. High-performance wireless technology provides strong anti-interference and reliable signal, perfectly solves the problem of frequent dropouts and button unresponsiveness without latency and drift, providing you with smooth and enjoyable game time, Ideal replacement for switch controllers. 【Powerful Features & Real Gaming Experience】 As a replacement for Nintendo switch controller, Joycons controllers has 6-Axis gyro somatosensory and dual-motor vibration function excellent motion control and hand vibration shock response to provide real and stimulated gaming experience. Share your game with your friends through the screenshot function. When nintendo switch is in sleep mode, press and hold the home button of the controllers for 1s~2s to wake up your nintendo switch. 【Easy to Use & Continuous Electricity】 The switch joycons controllers is paired in the same way as the Nintendo switch controller, simply plug in the switch nintendo to use without any drivers. The left and right controllers can be used as a whole controller or as two independent controllers for switch. The single joypad controller has a built-in 500mAh lithium battery with a 2-3hour charge time and up to 18hours of use when fully charged, via a switch console or charging cradle. 【High Price–Performance Ratio】 switch controllers is made of scratch-resistant, non-slip and durable high quality ABS material that ensures no fading. Each controller is equipped with a high-precision 360° joystick and a full set of buttons. After technical upgrades, the button life (number of presses) has reached the highest level in the industry, ensuring the long-lasting use of the controller, the skin-friendly rubber material significantly reduces finger fatigue during prolonged use.
Similar Products.