PS3, PS4, PSVR Move Controller V2 - TWIN PACK (Playstation 4 / PS4)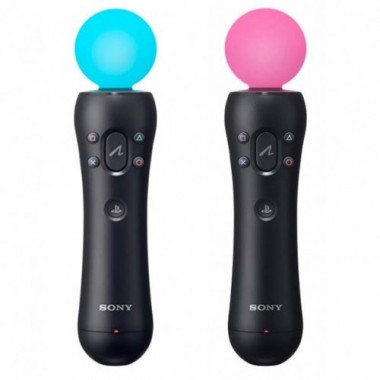 Category:
Games and Consoles
Format:
Playstation 4 / PS4
Free UK Delivery
£ 109.99
Order by:
9am Today
For Delivery By:
Sat 2nd December
30 Day Returns
Secure Payments
Product Description.
Ergonomic, intuitive design thanks to a lightweight design, built-in vibration function and sphere that's tracked by the PlayStationCamera as you move, the controller acts and feels like an extension of your own hand, allowing you to intuitively interact with a game's virtual environment EASY TO USE AND COMFORTABLE TO HOLD A lightweight, ergonomic design features a built-in vibration function and sphere that is accurately tracked by the PlayStationCamera. Each controller also includes a wrist strap for safety and comfort. ENJOY COMPLETE CONTROL Intuitively interact with your game's virtual environment and take full control with a simple button layout, including a large dedicated trigger and familiar DUALSHOCK4 wireless controller action buttons. Combine PlayStation VR with the motion controller for truly unique experiences – once you slip on the headset, motion controllers in your hands can become anything, from guns and pool cues to your own virtual hands.
Similar Products.