Steering Wheel Stand - Black --- STAND ONLY (Playstation 4 / PS4)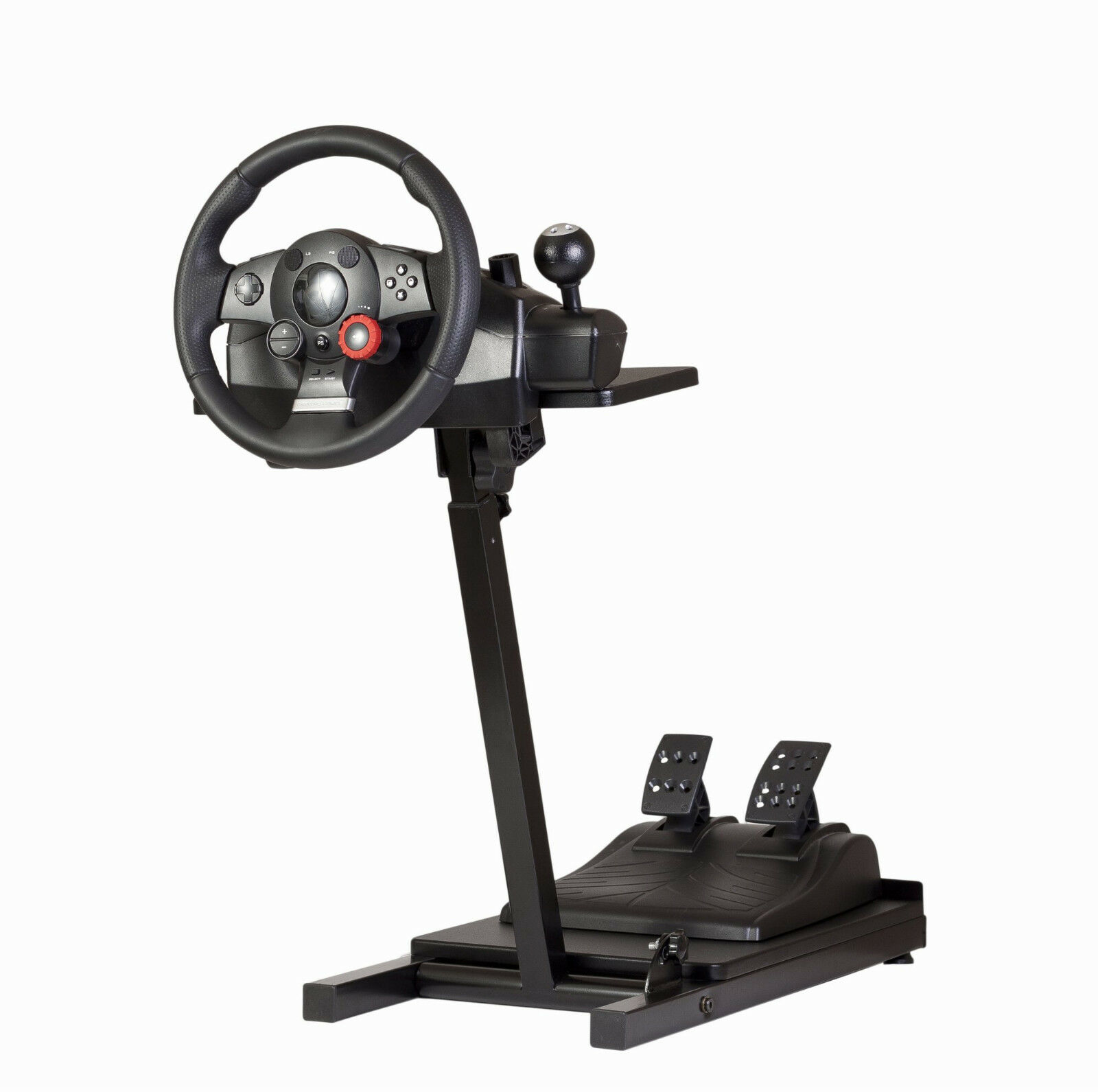 Category:
Games and Consoles
Format:
Playstation 4 / PS4
Free UK Delivery
£ 69.99
Despatched Within:
1 Working Day
Estimated Delivery Time:
1-3 Working Days.
30 Day Returns
Secure Payments
Product Description.
FULL COMPATIBILITY: Universal design fits all Logitech and Thrustmaster series racing wheels, pedals and gear shifters available on the market. Perfect for Logitech Driving Force GT, Drive FX, G25, G27, G29, G920, Fanatec Clubsport, Thrustmaster T60/T80/T100/T300RS/TX/TMX/458 Spider, Fanatec CSR, Ferrari 458 Italia for Xbox360, Ferrari GT and Hori RWA/RWO COMPLETELY ADJUSTABLE: The Ultimate Steering Wheel Stand is fully height adjustable with our telescopic design and tilts with ease so you can adjust your racing wheel and pedals to your favourite ergonomic position, proving optimal comfort when sitting in all types of chairs STURDY & ROBUST: The Ultimate Steering Wheel Stand is constructed with solid, powder-coated steel tubing you can trust, offering superior strength and unparalleled durability so you can race like a pro driver without holding back! All welded parts have now been strengthened and we offer a 2 year warranty to give you extra piece of mind FOLDABLE & COMPACT DESIGN: After enjoying your racing game, you can simply fold down the stand, slide it under your sofa or store anywhere in your home to save space. Handy, collapsible design allows you to transport your stand with ease, so you can race wherever you go! ENHANCED GAMING EXPERIENCE: The Ultimate Steering Wheel Stand has been designed to improve your sitting posture to enhance your overall driving simulation experience so you can perform at your very best! The stand is suitable for anyone from child to over 6ft adult. It can also be used with any type of chair from sofa to office chair. This stand has been re-designed so that it fits the Logitech G25/27/29/920 and Driving Force GT perfectly. It has the added feature of being able to move the wheel panel left or right side for either UK or European drivers when using the gear lever!! The Stand has also been tested on and is compatible with the following wheels: Thrustmaster T80/T100/T150/T300RS/TX/458/TMX/458Spider Madcatz (not for Xbox One as the base is too small) Ferrari 458 Italia for Xbox360 Ferrari GT Hori RWA/RWO for Xbox One
Similar Products.