Venom PlayStation 4 DualShock 4 Controller Twin Charging Station - VS2732 (Playstation 4 / PS4)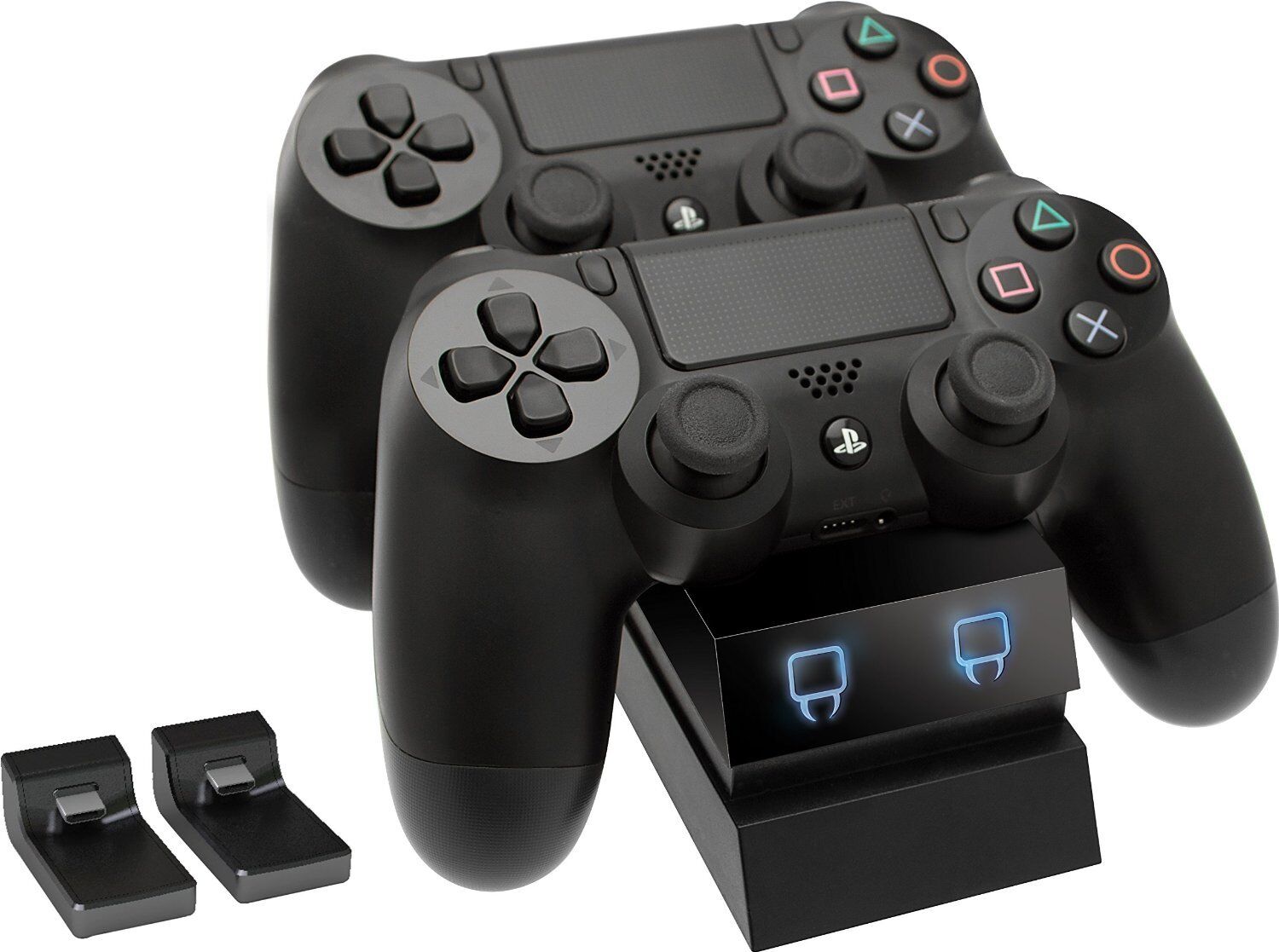 Category:
Games and Consoles
Format:
Playstation 4 / PS4
Free UK Delivery
£ 13.99
Despatched Within:
1 Working Day
Estimated Delivery Time:
1 - 3 Working Days.
30 Day Returns
Secure Payments
Product Description.
Dock, store & charge No more cables. Just place the controllers onto the Twin Docking Station for easy charging Rapid recharge cradle for 2 DUALSHOCK®4 wireless controllers Keep controllers fully charged & ready to use Supplied with 2 Micro USB Dongles Charges whilst on standby Polished black & Matt finish to match controllers & PS4™ system Red LED charge indicators turn to blue once controllers are fully charged Charges via USB cable (included)
Similar Products.