Gaming Headset For PC Xbox One PS4 Nintendo Switch 3.5mm Headphones With Mic UK (Playstation 4 / PS4)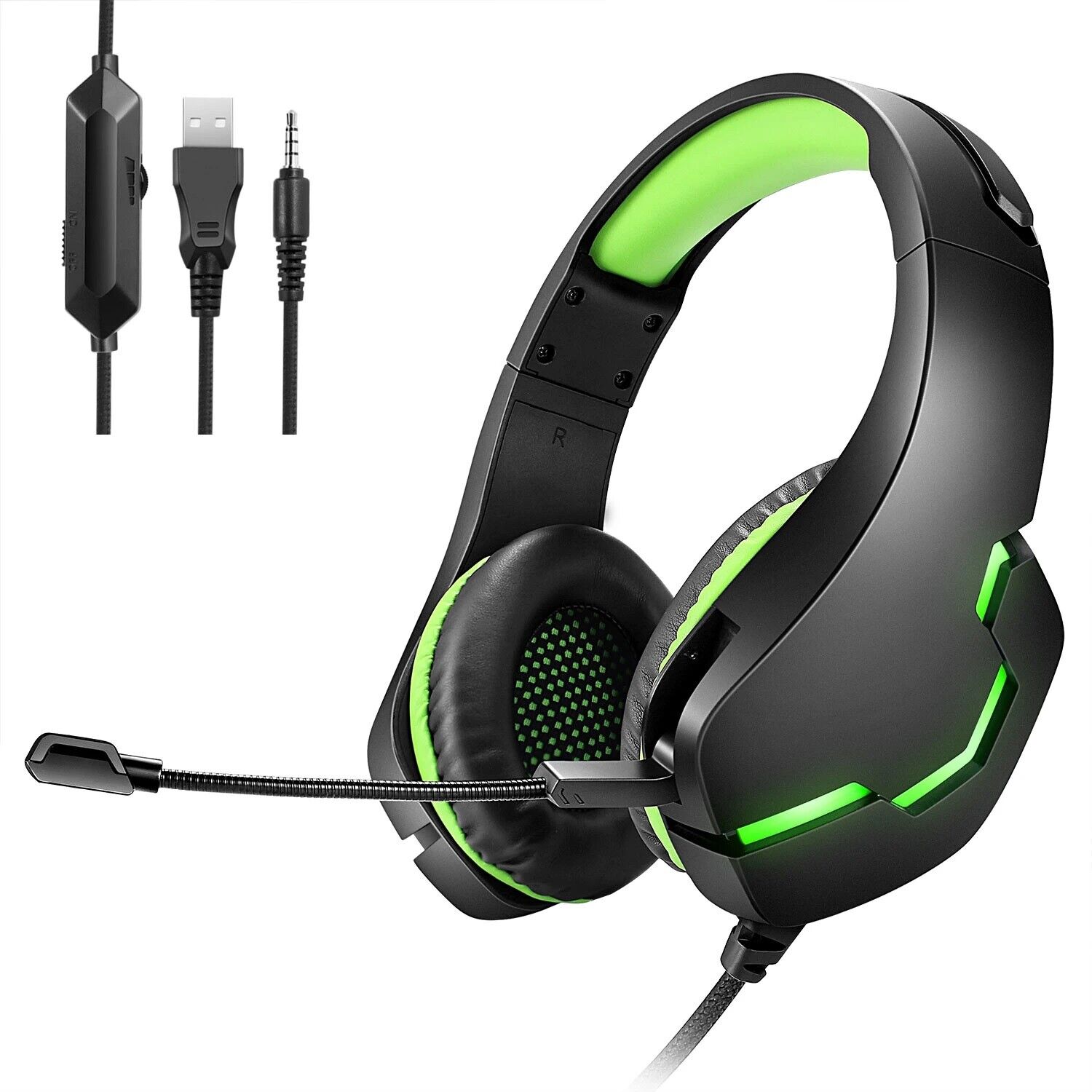 Category:
Games and Consoles
Format:
Playstation 4 / PS4
Product Description.
Model: J10 Color: Black Green Speaker size: 40mm Speaker impedance: 32 ohms Sensivitity: 109.5+-3DB Frequency range: 20 Hz-20KHz Microphone: 6.0x 5.0mm Microphone sensitivity: -38 t 3dB Microphone impedance: 2.2K ohms Directionality: omni-directional Cable length: 2M+0.15 LED working voltage: DC 5Vt 5% Rated power: 20MmW Maximum power: 30mW Product weight:: 285g System supportWin 7/Win8/Win8.1/Win 10/XP The professional J10 gaming headset for games enthusiasts. Fashionable appearance, simple and elegant, cool lighting effects. Protein leather earmuffs, Ergonomic design, which is light and comfortable. Wearsoft and breathable braided wire Equipped with a premium 40mm driver that offers immersive sound quality. 40mm stereo speaker, high sensitivity hidden microphone Package Content: 1 x Gaming Headset 1 x Adapter cable 1 x Manual
Similar Products.