Subsonic SV450 Gaming Steering Wheel With Pedals For PS4, Xbox Series X/S & PC (Playstation 4 / PS4)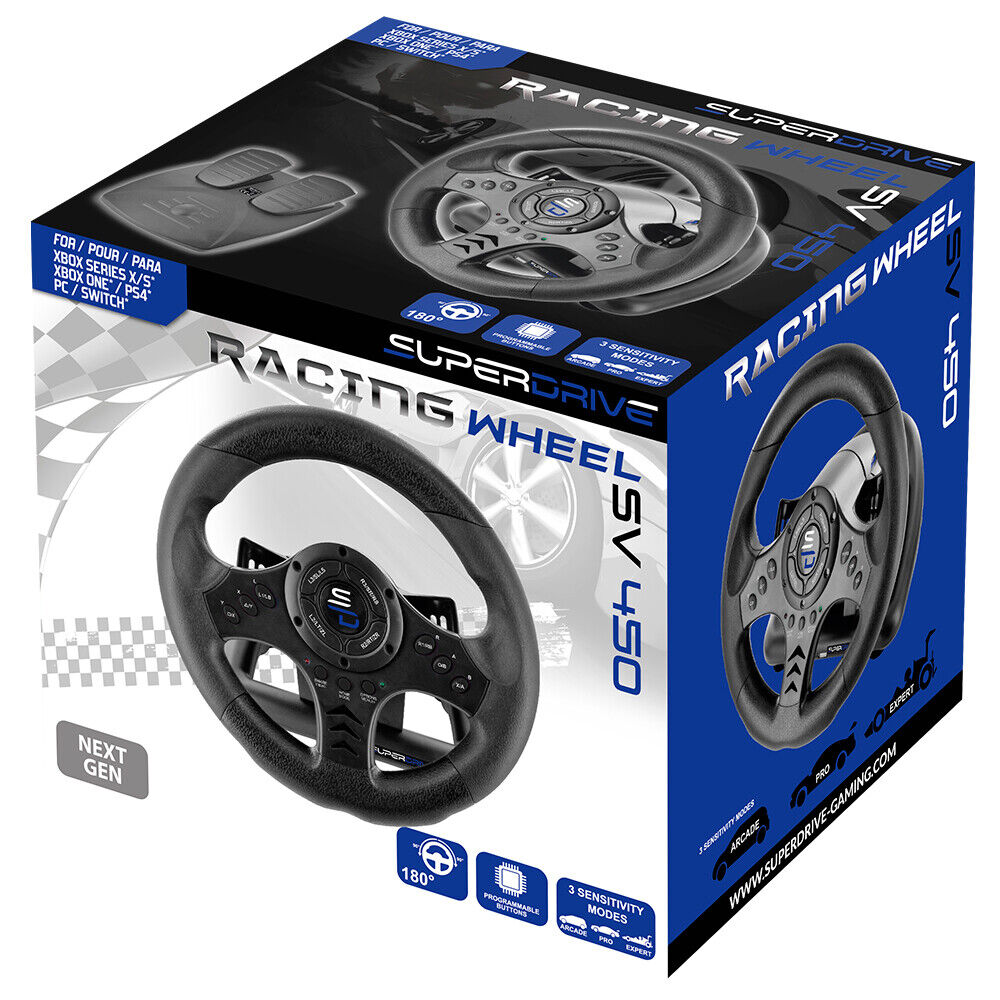 Category:
Games and Consoles
Format:
Playstation 4 / PS4
Free UK Delivery
£ 79.99
Despatched Within:
1 Working Day
Estimated Delivery Time:
1-3 Working Days.
30 Day Returns
Secure Payments
Product Description.
23cm diameter wheel with a 180° rotation for more realism and precision driving • 2 wheel mounted paddle shifters making it possible to play with or without pedals • Reprogrammable buttons can be adapted to all types of games. • Steering column features a suction base for easy mounting • Analog pedals with anti slip pads
Similar Products.